Samui Fast Track
Airport Meet and Assist
VIP Assistance at the airport in Koh Samui (USM) Thailand...
CHECK PRICE
BOOK NOW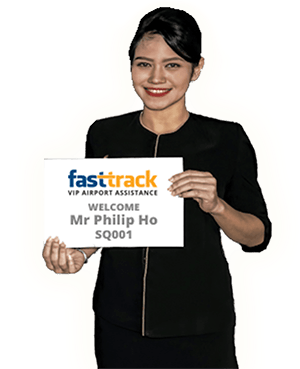 Samui Fast Track Meet and Assist services. Any airline, in any cabin class.
Samui Fast Track serves the small but busy Koh Samui airport. Booking a Meet and Assist Service will make it fast and easy. Samui Fast Track local greeters will help bypass the lines and make for a quick arrival or a smooth departure.
Fast Track's service adds a first class feel, usually reserved for VIPs. It will include an airside greeting, and fast-tracking help through border controls. Our reservation team will help you book the exact service you need.
VIP Meet & Greet service in Koh Samui airport (IATA code USM), Thailand....
On arrival Samui Fast Track English speaking greeters will meet you near the air bridge. They will assist you through any passport or visa control, and escort you to the baggage and customs area. They will help find your driver, or if you booked a connection, check in for your next flight.
On departure, they will contact your driver, will assist you through check-in and immigration, and will take you to your airline lounge or the boarding gate.
For connections, the greeter will meet you near the air bridge and will guide and escort you through the arrival, departure and transfer processes needed for your connection, right through to your airline lounge or the gate.
For more than 10 years our Airport Assistance and Booking Team has assisted thousands of travellers pass smoothly through busy airports. Before you book, Fast Track's tools and expert staff will help you understand and choose the exact service you need at the lowest possible cost.
Fast Track services are available to any traveler, on any airline, and in any cabin class, and in all major airports around Asia, the Middle East & Africa.
In Thailand we serve the airports of USM, KBV, CNX, HKT and BKK. In these airports we provide travelers VIP meet & greet concierge assistance in the airports' international and domestic terminals.
Samui International Airport  ท่าอากาศยานสมุย (IATA: USM, ICAO: VTSM) is a privately owned airport on the Island of Koh Samui. The airport was built by and for Bangkok Airways, and opened in 1989.
Samui Airport has a open-air, open plan layout. There are gift shops, ticket offices, toilets, and a VIP lounge area. It is Thailand's seventh business handling more than a million passengers each year. There are two terminals (domestic & international).
Samui Airport is near the Big Buddha Pier where boats and ferries leave for Ko Pha Ngan, and is a just few kms away from Maenam Beach Pier where there are boats to Ko Tao and Chumphon.
The terminal shops and restaurants Foot Massage, VAT Refund Desk, Smoking Areas, Currency Exchange and Wi-Fi Hotspots. It has been called "…the most beautiful and the best designed airport in the world…."
On arrival or departure our uniformed local staff will help you pass through arrivals and departures in the quickest possible way.
We can also arrange access to a VIP lounge as well as chauffeur car rides to and from you hotel.